Bewildered Innovators and the Innovation Matrix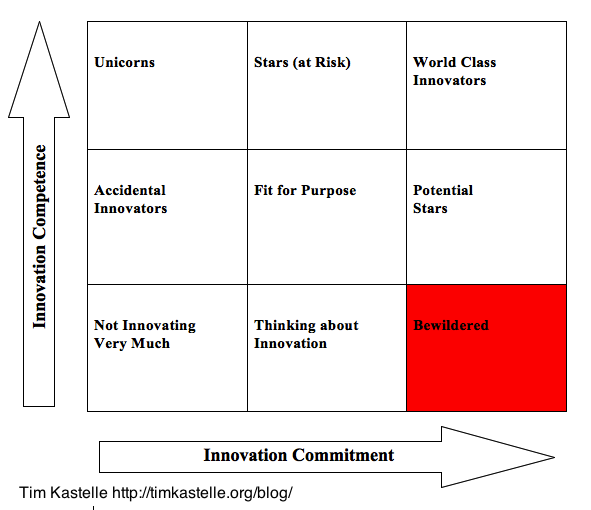 These series of posts are really informative on innovation, something I think every person and organization strives to become. Well worth following and reading. Where do you fall on the innovation matrix?

Note: This is part of a series of posts explaining the individual parts of The Innovation Matrix.See this post for a description of the full model and what can be done with it.

Organisations that are Thinking About Innovation have two directions they can take. Ideally, they will improve their Innovation Competence, which moves them up to the Fit For Purpose Category. This is a good outcome.The other direction is more dangerous.The other option is to look at the increase in they've made in their Innovation Commitment, realise that they are still not getting the results that they want, and so they increase commitment some more.But in doing so, somehow they still fail to improve their Innovation Competence.
See full story on timkastelle.org
See all posts on Business Development