Why Don't We Use What We Know?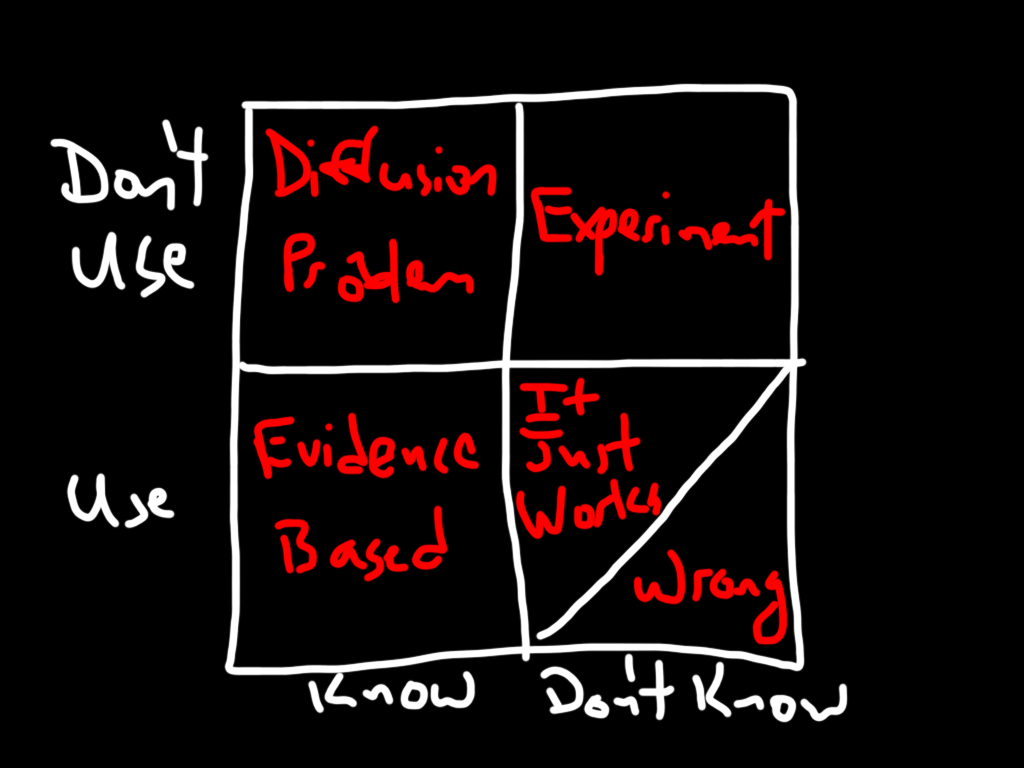 Good insight here on why we don't put into practice the knowledge we gain. Worth spending a few minutes reading this.

In the 1850s, infection rates in maternity wards were very high, and this was a big problem.No one knew why, and no one knew how to fix it.Ignaz Semmelweis wondered "what if everyone washes their hands before the come in contact with patients?"

It was an experiment.And it worked – infections rates dropped from 15% to less than 1%.Semmelweis went from not knowing anything, to knowing that something worked, but he didn't know why.The last point was important – it took 20 years to answer that question with the germ theory of disease, and it took 70 years before hand washing in hospitals became widespread.
See full story on timkastelle.org
See all posts on Personal Development