3 Sales Follow-Up Strategies to Replace "Touching Base"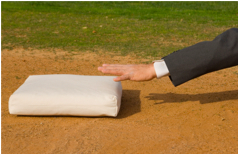 Good advice here… click thru to get some good script examples:
Re-emphasize the business value
Share ideas & insights
Continue to educate
MARTY'S QUESTION: You often mention that it's bad to follow up with prospects by saying, "I'm just touching base." I'm struggling to find a decent alternative. What do you recommend?

MY ANSWER: It's more than just finding replacement phrases like ""checking in." When you leave messages like this, your prospect deletes them in a nanosecond. Worse yet, they see you as just another pesky salesperson. Clearly, that's not good!
See full story on jillkonrath.com
See all posts on Sales