[Video] Never Call Your Best Prospects First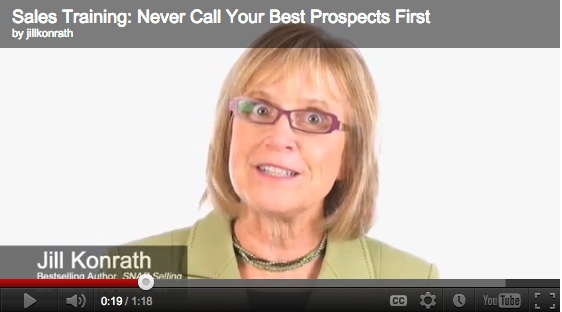 Most sales gurus will tell you to call your A prospects first. After all, they're the ones who are most likely to buy — and you'll be closing orders before you know it. Plus, you're not wasting your precious prospecting time with low-priority opportunities.

I totally disagree — and with good reason!

In all those cases, you need to start with your B or C prospects.Why? Because anytime you're new at something, you're not real proficient at it. You haven't found the right way to describe things. You don't know how your customers will perceive things. You don't understand their business issues, and challenges as well as you should. And, because of that, you're really easy to brush off. And, you're really easy to stump. You don't want that to happen to you when you call on those A prospects. You want to be grounded in what you say. You want to sound competent. You want to be able to deal with the inevitable objections that pop up. So start with your B&C prospects first. Experiment with them. Learn what works — and also what creates problems for you. And, when you're confident that you're ready — then call your best prospects. That's when you'll get your best results.
See full story on jillkonrath.com
See all posts on Sales