Storytelling is one of the most important skills you can learn in life and in business. I've found the following books to be awesome in helping me (us) understand the elements of creating great stories. On this list you'll find quite a bit of novel and screenwriting books and there's a good reason for that. These books teach you the essence of story telling, they teach you about plot, characters, composition, and the all the subtle elements of a great story. I believe these skills transfer over to all forms of storytelling.[social_quote duplicate="no" align="right"]The best way to unite an idea with emotion is by telling a compelling story – Robert McKee[/social_quote]
An added note: Each one of these books is on my bookshelf or in my virtual bookshelf, I tend to go overboard when I want to learn a new skill or get deeper knowledge. I also have a few books that I'm working through now that I'll add as well.
If you're new to the art of storytelling there's a few books below I would suggest you start with: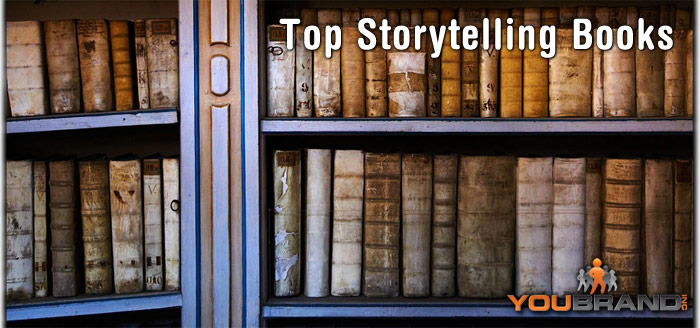 Top Storytelling Books via @YouBrandInc
The art of telling a story is a skill that if learned can be used not only in business but throughout your life. The books featured here are some of the top books on how to tell a story.
Note: this list is a mix between business storytelling, novel writing, and screenwriting. This mix is what I've found is the best way to build the skill and art of storytelling.
Source: http://www.youbrandinc.com/book-review/top-storytelling-books/
image courtesy of Monyan_Brenn